On the Road to Reform!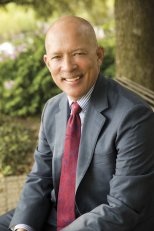 Dallas County Voters,
Now entering my third year of service as Dallas County District Attorney, I am proud of what we have achieved so far to make good on the promises of my 2018 campaign. We have pushed for progress on every front to achieve needed criminal justice reform. On many issues, we are seeing results, notably on decriminalizing mental health and homelessness, and implementing commonsense approaches to low-level offenses. We are no longer prosecuting first-time offenders in misdemeanor marjuana cases, thereby eliminating the racial disparity in arrests and prosecution.
There is still much to do. We are still working to show the community and other stakeholders the value of new ways. This is natural. Change always comes in fits and starts, and it takes time to demonstate progress and earn broader acceptance. The experience I have had as a change agent in the District Attorney's Office is not much different than at any other time I have tried to initiate innovations and reforms. We will get there together as a community.
In my time in public service, I have held the hands of crime victims and I have shepherded those in need of help. I have prosecuted the most complex and heinous crimes. I have given hope to the hopeless and, instead of giving up on their lives, I have been a catalyst in saving them. Sons, daughters, nieces, nephews, uncles, aunts and moms, dads and grandparents have avoided jails and prisons because I cared for them. I have seen lives reclaimed, lives saved, and families reunited. When we help others and create smart criminal justice policy, I know we are making the community better and safer. We can do these things and still keep us all safe from violent and serious crime.
My goals as Dallas County District Attorney remain:
Always leading by example.
Training and motivating a new generation of prosecutors who distinguish violent criminals from non-violent criminals.
Communicating with and engaging all sectors of the Dallas County community in establishing goals and values for the Dallas County District Attorney's Office.
Encouraging bail reform to reduce jail costs.
Continuously improving and establishing innovative diversion programs that save lives and money.
Expanding and improving access to mental health services to reduce crime and keep the community safe.
Improving and expanding conviction integrity.
Expanding efforts to release innocent individuals from prison.
Engaging our community in a discussion of commonsense approaches to low-level offenses.
We are on the road to reform, despite all the challenges we have faced due to the pandemic. There is much work still to do, and I am seeking another term to bring strong leadership and vision to the Dallas County District Attorney's Office. I ask for your support so we can keep up the good work.
Sincerely,
Hon. John Creuzot
Dallas County District Attorney